Fortnite: Battle Royale
(PC, PS4, Xbox One, Nintendo Switch, smartphone)
Absolutely a favourite with teens everywhere, Fortnite: Battle Royale gathers 100 players on to an island and then lets them fight it out to see who survives at the end. You can play alone, but the squad mode lets you take part in teams of four and it's usually joyous and anarchic. Don't feel it's just about fighting either. If you land your team somewhere quiet, you can mess about together for ages, building forts and sailing boats. There's also an ingenious creative mode where you can build your own levels.
Sea of Thieves
(PC, Xbox One)
This seafaring adventure created by veteran developer Rare allows up to four friends to clamber aboard a pirate galleon then set sail looking for treasure and adventure. You'll interact with other players as well as skeleton ships, islands and quests, and the whole thing is designed to get friends working together. It's utterly enchanting and often hilarious.
(Nintendo Switch, PC, PS4, Xbox One)
Star in your own slasher movie with up to seven friends, as teens desperately try to escape the murderous clutches of Jason Voorhees. One player is randomly selected for each round to play the killer, then everyone else has to work together to escape the camp. There are numerous weapons and items to discover and side missions to fulfil, and it all adds up to a tense, exciting experience. Dead By Daylight offers a similar experience with a wider range of monstrous homicidal enemies.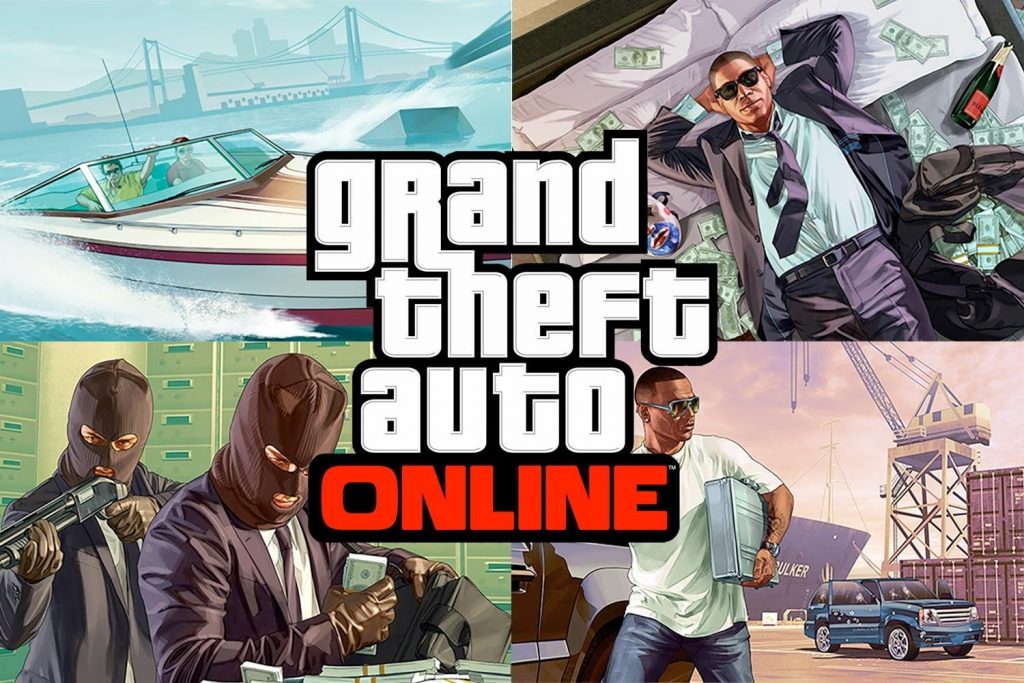 (PC, PS4, Xbox One)
Have you ever thought about what would happen if you and your friends tried to rob a bank? Or a casino? This is probably the safest way to find out. GTA Online is available when you buy Grand Theft Auto V and it allows groups of four friends to plan and execute multi-stage heist missions together, all taking on different roles – just like a crime movie. At least one of you will need to have played the game before and reached the appropriate skill level, but playing with a mostly amateur and unfamiliar crew offers hours of knockabout slapstick fun. For a more sedate experience, Read Dead Online does similar things, but with more horses and moseying.