At Survivors, the new tactical mind is the key to destroying these voracious undead. Not only can we use strength to destroy the zombies. Referring to Dead Island, everyone must immediately know the famous Zombie game series of Deep Silver. This is a cult game that was cultivated by this game company on PC Console platforms.
Accordingly, there have been many post-Dead Island versions released by Deep Silver. Most recently, this game company has released an extremely new version called Dead Island: Survivors. This is a unique version exclusively for Smart Phone devices.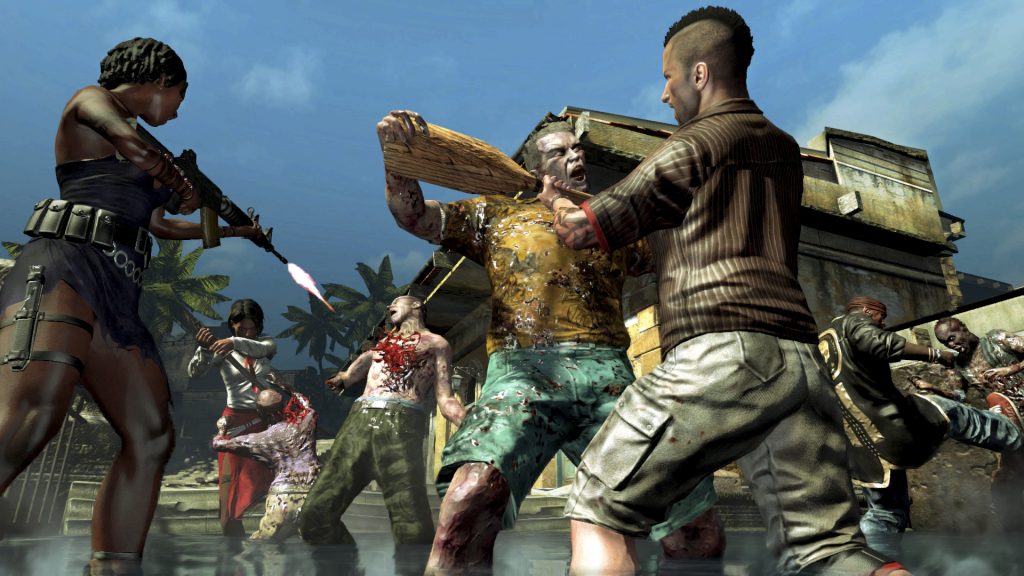 In the upper left corner of the screen is the progress of completing the rescue mission of the player. The parameter gantry in the upper right corner is our collected resources.
And the center of the screen will be the information of the island that we need to conquer. In fact, the main mission of Dead Island: Suvivors is not how to save yourself alive.
Another difference of Dead Island: Survivors compared to the seniors. It's a fun cartoon style 3D graphic image. From the protagonist of the player to the form of the Zombie, all are stylized and become extremely fun. This turns a horror survival game back into extremely fun and humorous.
However, the sound of the game is extremely gruesome and true zombie-hunting style. If judged from the perspective of the players who love the horror genre, this is a huge minus point.
The combination of fun graphics with creepy sounds has turned Dead Island: Survivors into an extremely attractive entertaining game. Both adventurous but no less dramatic, both adventurous but equally fun.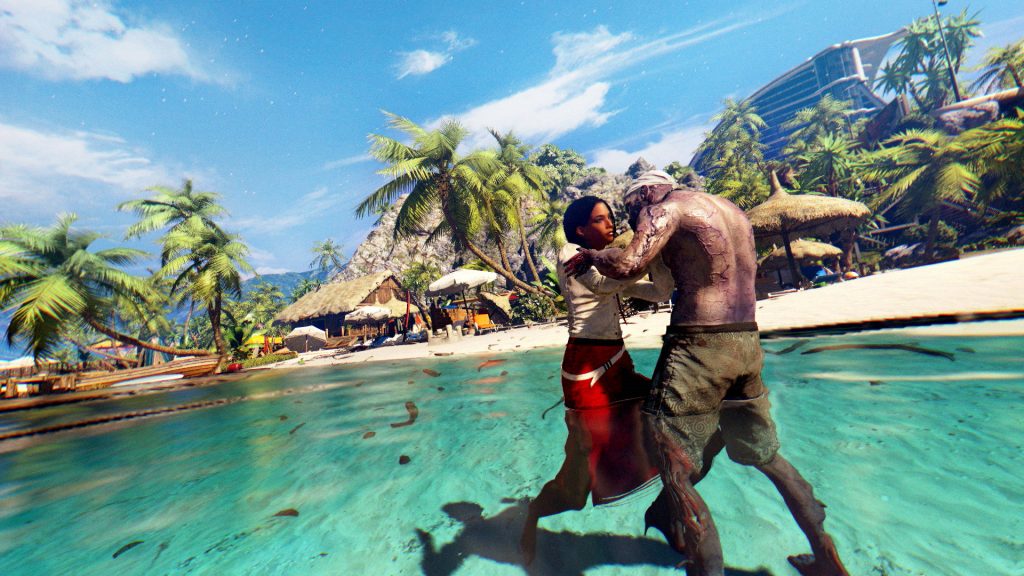 This is also a difference of Dead Island: Survivor compared to his PC seniors. With the use of a 3rd person camera, the game allows players to see the whole scene of the fierce Zombie battlefield. Because of such a broad perspective, Dead Island: Survivor has an additional function to build towers to destroy Zombies.
This style is quite similar to strategy games like the way of building a tower. However, Dead Island: Survivor also allows the main character the ability to rush into and chop off the undead. This combination makes this version of Dead Island Mobile become diverse in gameplay.