Fatal Fury Special is the latest name added to the list of apps included by SNK Playmore on iOS, including: The Rhythm of Fighters. This is a famous game that received an award for attractive content last year. Or The King of Fighters – a new super game celebrating its 20th birthday.
This means that true fans of the popular 93 Fatal Fury series can now experience their favorite products on their own mobile phones.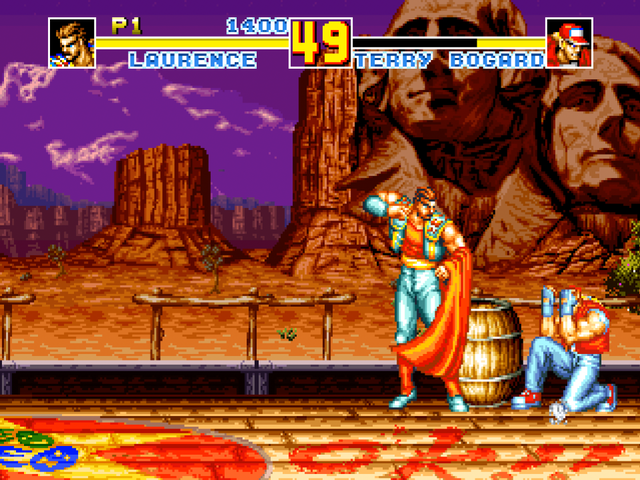 Similar to the original version, Fatal Fury Special for iOS offers players a high-quality game system. There are 16 warriors possessing their own abilities and charisma.
However, to take advantage of the wide screen of iOS devices, the game also allows players to enjoy the new 6-button control system. This will make it easier for you to perform deadly blows to take down opponents.
This version of iOS Fatal Fury Special allows you to participate in one-to-one battles with other gamers via Bluetooth connectivity. This is an attractive new feature, very desirable and promises to bring many interesting experiences.
Fatal Fury Special is not just an update of Fatal Fury 2, but also an overall upgraded version combined with a completely new combo system. Furthermore, characters can activate Desperation Move to change the outcome of the battle!
Also Ryo Sakazaki, the mysterious character in the original series, will appear from the start as a main character. Special Fatal Fury Special offers a NEOGEO port with additional features. Besides the 4-button gameplay as before, you can experience 6-button control with exclusive features.
In addition, Versus Battles – Attractive fighting mode will allow players to challenge their friends in fierce battles. With 2 unique features above, the game promises to bring unforgettable moments.
Besides the iconic characters of the Fatal Fury series like Terry Bogard, Andy Bogard, and Joe Higashi. The game also updates other famous SNK characters such as Mai Shiranui, Geese Howard, and Wolfgang Krauser.