With the task of writing new pages of history for the Endless world, the game takes place about the development of empires on the planet Auriga. Thousands of years ago when the conflict spread to every corner of the galaxy in Endless Space.
Easily recognized in the design style of the Amplitude Studio is the interface system. It is not fussy but extremely simple, but in return, very beautiful and effective!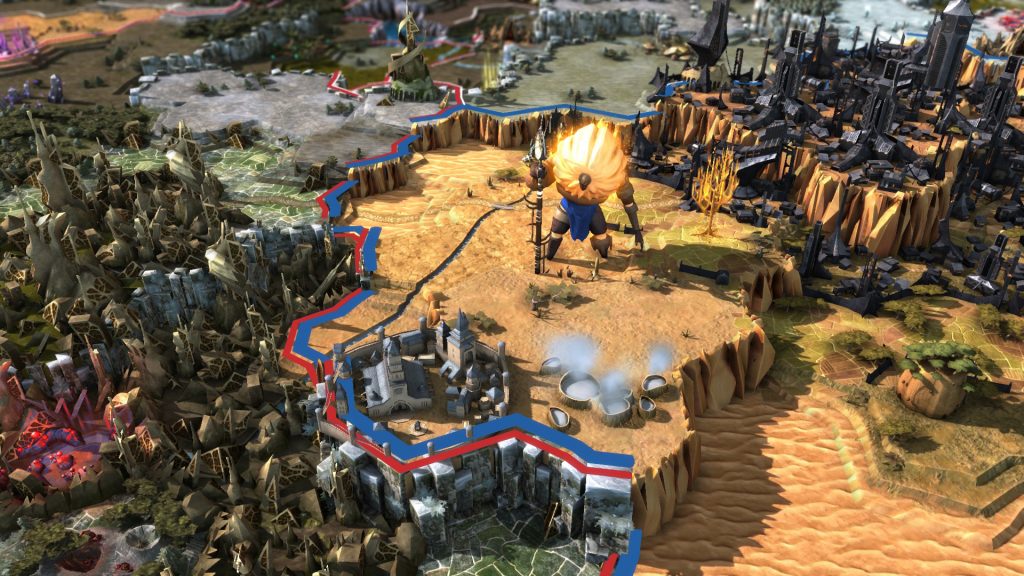 The whole of the screen is placed adjacent colored blocks, instead of the glossy effects that can distract the player. Moreover, this interface system works quite subtly, through which players will be provided with all the necessary information.
More importantly, Endless Legend also owns the quality of graphics that is not inferior to any other strategy game. Maintaining its simple but effective criterion, Amplitude developer designed Endless Legend based on "low poly" style. It saves the maximum polygons of the objects, giving the taste of early 3D games.
The combination of pleasant pastel tones and the Depth of Field effect creates a subtle depth of field. The illusionary world background combining magic and science also contributes to a new flavor in style by Endless Legend. In particular, the transition effect between the main perspective and the world map really impressed the author.
As the player pulls the angle of view, close-up 3D details will fade and be replaced by dark, old sketches like an ancient map. The smoothness combined with the subtle visual effects have created an extremely interesting detail for Endless Legend.
But fortunately, when Endless Legend has its own distinct and somewhat better than the latest Civilization games. These races are scattered throughout the map and make it difficult for both players and opponents.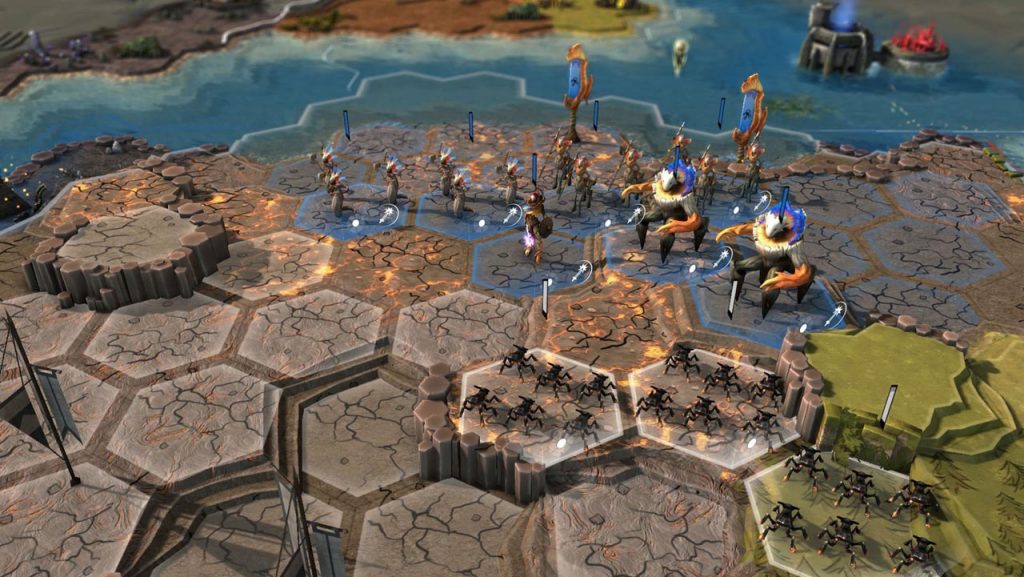 The special thing is that players can defeat them and if located in the land that they manage. Players also have the right to merge and turn this race into powerful military units for themselves
Because of these advantages, no matter how grumpy the block of objects is, it is difficult for players to complain about the overall graphics quality of Endless Legend.